Intuitive Reading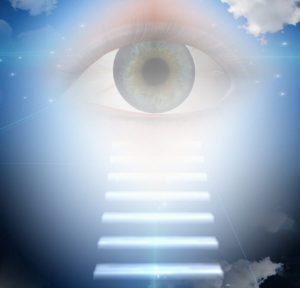 Readings At A Glance
The cost of an Intuitive Reading is $25 to $95 depending on the duration of the session requested.  
An Intuitive Reading involves using the inner (psychic) senses to access information from the multi-dimensional human aura. The inner senses include:
seeing and interpreting images and pictures (clairvoyance),
hearing (clairaudience),
feeling (clairsentience), and
direct knowing (claircognizance).
Intuitive Readings are a wonderful way to get a soul-to-soul perspective of your spiritual journey. A reading can:
help you get answers to nagging questions
touch on any part of your life, including past life events
provide you with validation
give you clarity on aspects of your life and spiritual journey
enhance your self-awareness and self-understanding
help you heal old emotional wounds and remove obstacles on your evolutionary path
What Is An Intuitive Reading?
Basically, an intuitive reading is soul-to-soul communication between reader and client. It involves the use of extrasensory means to access and interpret information from the human aura. As a intuitive reader, I rely primarily on my clairvoyance, which allows me to receive and interpret information in the form of visual images, pictures, and symbols from the chakras and the various layers of the aura. But, during a reading, I also rely on my inner senses to feel, hear, and know what is truth.
The human aura is rich with information about your current life, your spiritual journey, and your experiences. I think of this field of light and vibration as a canvas on which is painted the most exquisite pictures and images of who you are at a soul level.
Intuitive readings are a wonderful way to get answers to nagging questions, to receive validation, to gain clarity, and to receive inspiration and empowerment. Anything can come up during an intuitive reading, including your spiritual journey, soul purpose, past lives, career, relationships, life lessons, and karma.
I always trust that whatever information I receive is divinely guided communication for your insight and learning, and as a message of inspiration and support. Equally important, I believe that intuitive readings can deliver profound healing to the person receiving the reading, as behavioral patterns are recognized and transformed, life experiences are put into a broader context for understanding, and wounds are healed.
Available Intuitive Reading Durations
60 minutes, $95
45 minutes, $80
30 minutes, $55
15 minutes, $25
All in-person readings are conducted at Rise Wellness in Sacramento, California.
Upon request, I am happy to record your reading at no extra cost and send you a recording link after the session. Not everyone is interested in having their reading recorded, so let me know via the Request A Time Slot form if you'd like your session recorded. You are also welcome to record the reading on your end as you desire.
Please be aware that the recording is a courtesy and cannot always be guaranteed on the rare occasion that an unexpected technical difficulty is experienced.
Appointment Details
Please fill out the Request A Time Slot form with your preferred dates and times. You will be contacted via email or phone to set up your appointment.
Once your appointment has been scheduled, you can make your payment through the Place Your Order Here link of the website. Payment must be received in full prior to your scheduled appointment. Payment can be made via PayPal or through major debit/credit cards.
Please refer to the site's Policies page for information regarding Canceling or Rescheduling Appointments and Refunds.
Once your appointment is confirmed, you will receive a phone number and access code via email which will allow you to enter the call, if the reading is being conducted long-distance.
A reading simply requires that you sit still with your eyes open in a quiet (noise-free) space and listen with an open mind. Please do not invite others to sit with you during the reading as the presence of other energies can cause confusion during the reading.
I start the reading by asking whether you have specific questions you'd like answered or whether you'd like a general reading to see what comes up for you. In either case, I typically start the reading with general information that I receive about you. If you've come with specific questions, we'll address those during the second half of the reading.
Although you can ask questions at any time during the reading, I have found that clients get more from their readings by mostly listening. You can use this time to take notes to highlight specific points or to remind yourself about questions you may want to ask later. Be aware that you don't have to provide me with feedback on any of the information shared. On occasion, I may ask you if what I'm sharing makes sense, but otherwise, I will ask very little of you during a reading.
Also be aware that you are paying me to tell you what I see in your energy field. This information may or may not be in sync with what you wanted or expected to hear. Also, be aware that I may be sharing information from a future event that has not yet occurred. What I commit to you is that I will always do my best to provide you with accurate and helpful information.